Go Green
Added Dec 17, 2019
my small linocut study from earlier this year is getting featured this week in 'Go Green' collection guest-curated by Christine Hall at Artfinder. Many thanks!
'Roots Awake' shortlisted for Portraits from the Precipice project
Added Nov 18, 2019
This digital/photographic work of mine has been shortlisted for the Portraits from the Precipice project organised by Artfinder together with Octopus Energy that funds and promotes renewable energy ptojects around the world - the idea behind the contest is of raising awareness about how important sustainability is and how urgently we have to start taking care - so I'm more than happy to parttake in this.
Featured this week
Added Oct 24, 2019
Another feature this week. The furry charcoal gets selected for Artmajeur's Editor's Picks. Merci!
Added Oct 21, 2019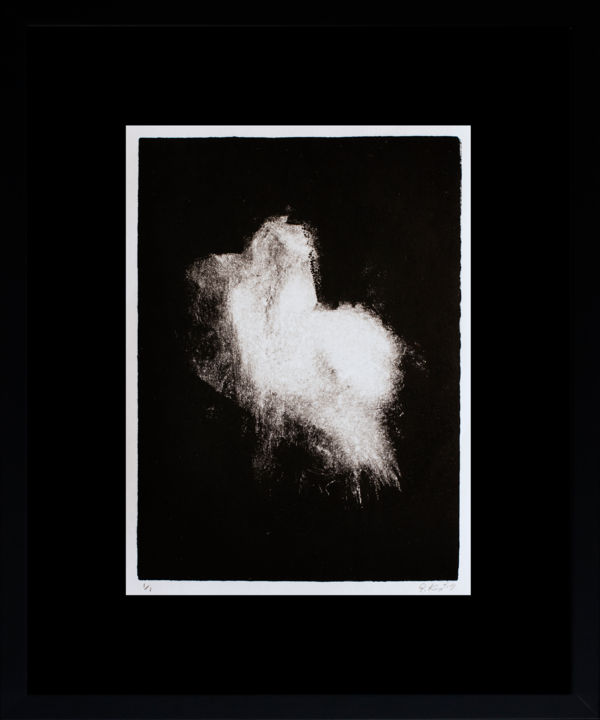 Got this small monotype featured in Artfinder's Editor's Pick this week curated by Kristine Hall. Thanks!
Przedwiosnie 2019
Added Jul 1, 2019
Happy to announce that 3 of my paintings have been selected for an annual exhibition Przedwiosnie by BWA Kielce and will be showing in Kielce Poland,
The vernisage is already tomorrow 21.06.2019, at 17:00, and the show will run until 21.08.
KwAdraT
Added Mar 27, 2019
"Seraph", one of the latest oils will be showing together with an array of amazing artist at a collective exhibition "KwAdraT" at Szklep ze Sztuka starting this Friday (Wesola 50, Kielce , 29.03.2019, 6pm)
My new homesite @www.przemekkret.com
Added Jan 28, 2019
It's on! The seting up and arranging everything is still in progress but the place is already full of good energy so please be welcome to it.
I've priced most of my available works at super cheap to kickstart and celebrate this opening so you're very welcome to that also.
Thank you for visiting and keeping in touch!
Przemek